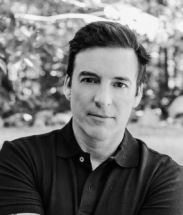 Welcome to my website. I am a real estate agent who focuses on waterfront properties in both the Haliburton and Muskoka areas on Ontario. In 2011 I opened up my own Chestnut Park Real Estate Limited, Brokerage in Haliburton and quickly became the number 1 team in waterfront property sales for 4 years in row (2012-2016*)
To learn more about my approach to buying or selling a recreation property please go to My Approach for Buyers and Sellers page.
I am the host of the show What's For Sale on the Cottage Life network. What's For Sale gives you an insider's look at the best cabins, homes, and lakefront properties on the market. On each episode I show my buyers 3 properties that fit their "wish list" and cross my fingers that I have found them their dream lakefront property! Finding the perfect place can be a challenge and each episode has very colorful buyers challenging me with the results never predictable. Season 3 starts in January 2016. You can also watch online at http://tv.cottagelife.com/shows/whats-for-sale
I reside in the heart of Muskoka in Bracebridge, Ontario. After graduating from Ryerson University with a Bachelor of Commerce in Marketing. After working for 10 years in various marketing roles I made the decision to make a major life change and moved into recreational real estate.
I love my job and would be happy to work with you to find you the perfect property or sell your property. Please feel free to contact me with any questions or inquiries.
*Total Lakelands Association of Realtors, Muskoka, Haliburton & Orillia waterfront sales volume run against Haliburton, search dates Jan 1-Dec 31, 2012, 2013, 2014, 2015 and 2016, 50% being allocated to each end of the sale. Data is for Cottage/recreational waterfront sales only and team is defined as 2 people or more selling the same properties and sharing in commission